Image: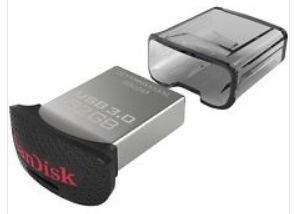 Custom USB Stick Drive for Tomato and DD-WRT configured only allow IP traffic within USA
Price:  $50.00   Call [317] 507-5433 to Order.  Free Shipping within USA.
Take advantage of the USB port on your Tomato or DD-WRT Router by plugging in this programmed USB Stick Drive.
All you need to do is plug it in and enter three lines of code in your Tomato Admin Screen, which we can do for you, and you will elimate all traffic from outside the USA.
This is the best way to keep foreign hackers out of your network.  Please read Tom's blog article: America only Internet! A Radical but Practical Idea for Blocking Foreign Hackers at the Router.
Features:  *  Low Profile (does not stick out like sore thumb)
                  * USB 3.0 (take advantage of USB 3.0 port on NightHawk Routers)
                  * Protects both Wired and Wireless Users
                  * Both Inbound and Outbound Blocking
                  * Compatible with USB 2.0
                  * Can be turned on or off easily.
                  * Can be customized to include more countries.